Last changed 19 March 2007 ............... Length about 500 words (5,000 bytes).
(Document started on 26 Feb 2005.) This is a WWW document maintained by Steve Draper, installed at http://www.psy.gla.ac.uk/~steve/patera/sphere.html. You may copy it. How to refer to it.

Web site logical path: [www.psy.gla.ac.uk] [~steve] [patera] [this page]
Colour theory and learning by exploration
By Steve Draper, Department of Psychology, University of Glasgow.

This page will be the index to stuff related to Marianne Patera's paper(s) on teaching colour theory.

M. Patera, S.W. Draper and M. McWhirr (2005) "Using educational theory and advanced technology in colour education" accepted for 10th Congress of the International Colour Association AIC Colour 05 in May 2005.

A longer, perhaps rougher, version of this paper.
The tasks:
The task specification always was "Arrange this set of coloured tiles in any way that seems logical to you".
The various task sets (subsets of the complete collection of coloured tiles) as an expert in the theory would arrange them: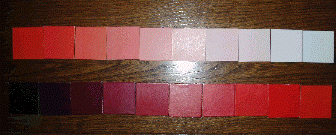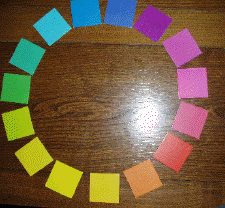 The diverse ways learners have of organising the colours
All sets, before any training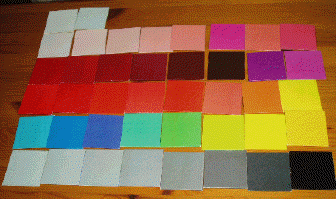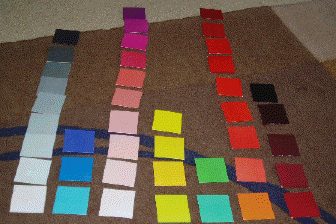 ---
Sub sets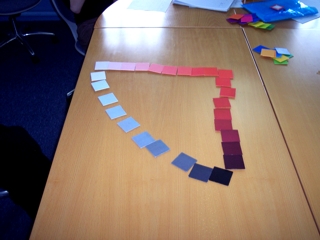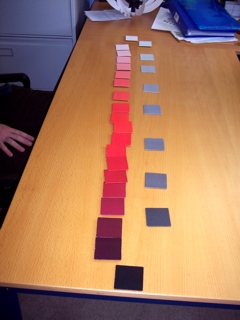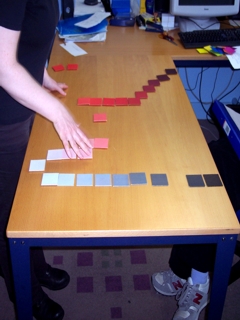 ---
Combining all sets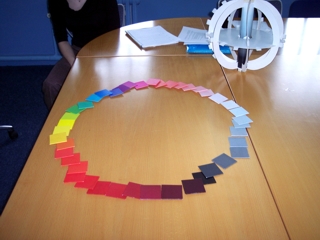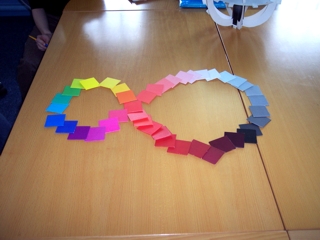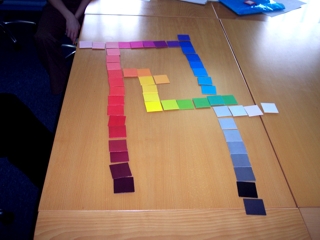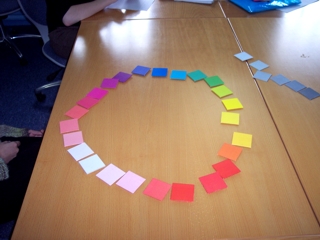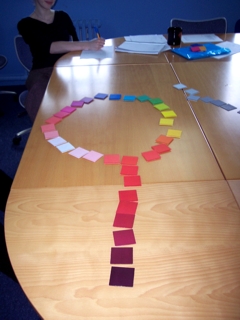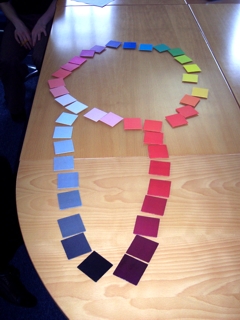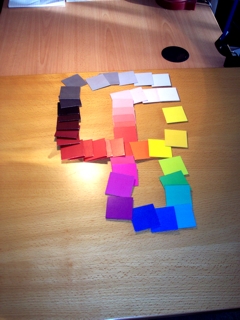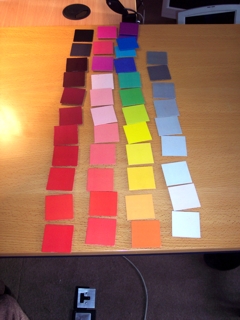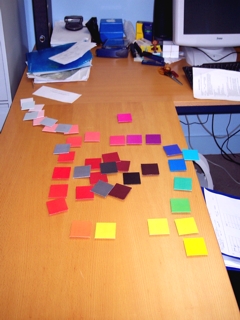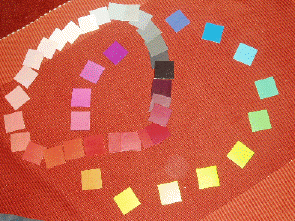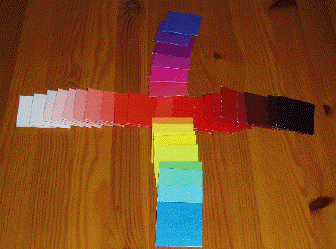 ---
---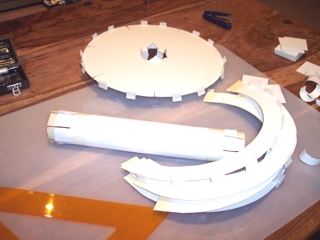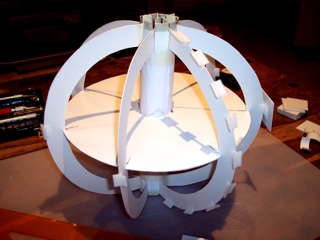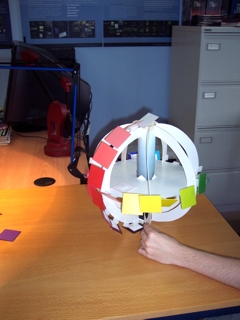 ---
---
Using digital not cardboard materials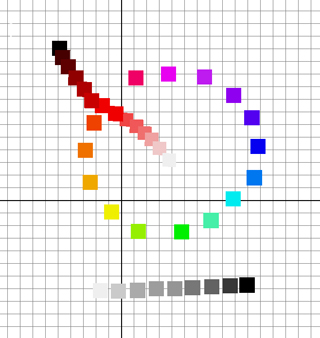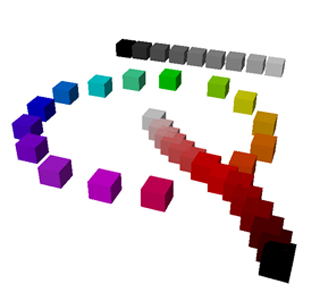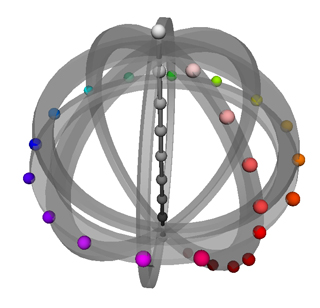 Web site logical path: [www.psy.gla.ac.uk] [~steve] [patera] [this page]
[Top of this page]